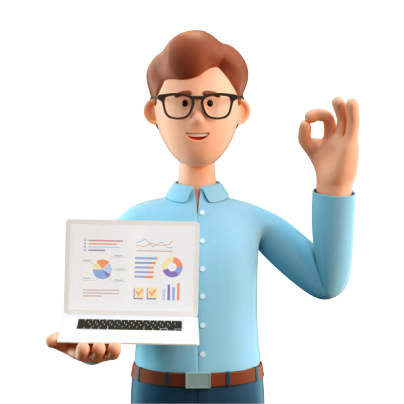 Easy to Use
Schedule bulk sms at any time and send them to your groups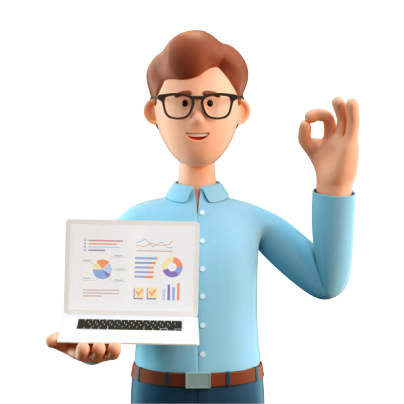 Easy to Use
Schedule bulk sms at any time and send them to your groups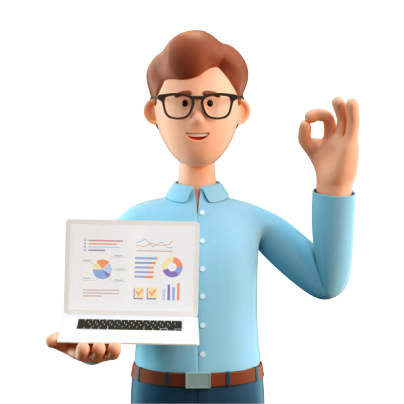 Easy to Use
Schedule bulk sms at any time and send them to your groups

PROTECTION OF PERSONAL DATA
Information within the scope of the Law No. 6698 on the Protection of Personal Data;
Dear Subscribers, Customers;
Organik Haberlesme Teknolojileri's website (www.organikhaberlesme.com.tr) belongs to Organik Haberlesme Teknolojileri Bilş.San.Ltd.Şti. and the information security of our customers who visit this address Organik Haberlesme Teknolojileri is of great importance for.
Organik Haberlesme Teknolojileri Bil. San. Ltd. Şti, considering the safety of our valued customers; In order to protect fundamental rights and freedoms, especially the privacy of private life, personal data We would like to inform you about the relevant "Law on the Protection of Personal Data".
WHICH OF YOUR DATA IS PERSONAL DATA AND UNDER WHICH LEGISLATION IS IT PROTECTED?
Personal data in accordance with the Law No. 6698 on the Protection of Personal Data ("KVKK"); means any information relating to an identified or identifiable natural person.
Relating to an identified or identifiable person; Identity information (name, surname, T.R. Identity Number, gender, place and date of birth, marital status, identity document sample, photo), Contact Information, Personal Data of Special Nature (health data, association-foundation-union membership, etc.), Subscription Information, Networks, Traffic, Location Information (connection to the system related to access on the internet and date-time information from the system, call and message your traffic data, such as date-time information and call duration, source and destination information, other connection information; information about the device used and the location information of that device, use of services and products your usage data and technical data necessary for the provision of services), Service and Product Usage Information (preferences, habits and other usage information regarding the use of services and products; www.organikhaberlesme.com.tr, in cooperation with % OHT% itself or third parties, the website and mobile your behavioural information in apps and cookies; data types such as device, network, network, application, location and usage information), which may be collected through mobile applications), Payment Information, etc.
Your personal information is provided by us only with your knowledge. Your personal information recorded by us with your knowledge is protected and continues to be protected by ORGANIK HABERLESME TEKNOLOJILERI Will.
In order to ensure your information security, we would like to emphasize that you should not share your passwords with anyone.
Your personal data; Law on the Protection of Personal Data No. 6698 ("KVKK"), Electronic Communications Law No. 5809, Information and Communication Technologies Authority, Personal Data Protection Authority regulations and other legislation provisions framework; In accordance with the relevant legislation, our Company ensures the appropriate level of security in order to prevent unlawful processing of your personal data, to prevent it from being accessed illegally and to ensure its preservation. It takes all technical and administrative measures to achieve this.
PROCESSING OF PERSONAL DATA AND PURPOSES OF PROCESSING
ORGANIK HABERLESME TEKNOLOJILERI may process your personal data within the scope of KVKK and related legislation within the scope of the information below in accordance with the legislation.

We may provide links on our Website to other Web sites that are not operated by %OHT %. If you visit any of these websites, review the privacy and other policies of that site. you have to pass. We state that Organik Haberlesme Teknolojileri Bilş.San.Ltd.Şti. is not responsible for the policies and practices of other companies.

Finally, it reminds us that it is possible for %OHT% to change its privacy policies, so we regularly read our Clarification Text on the Privacy Policy and the Law on the Protection of Personal Data We recommend that you check it as.

In accordance with Article 4 of KVKK;
(1) Personal data may only be processed in accordance with the procedures and principles stipulated in this Law and other laws.
(2) In the processing of personal data, the following principles must be complied with:
a) Compliance with the law and good faith.
b) Being accurate and, when necessary, up-to-date.
c) Processing for specific, explicit and legitimate purposes.
ç) Being relevant, limited and proportionate to the purpose for which they are processed.
d) Retention for the period stipulated in the relevant legislation or required for the purpose for which they are processed.
Your personal data; requesting our services, services and products, installation and provision of the service, continuity, termination of subscription and other post-subscription transactions, interconnection, irregularities, abuse and fraud to prevent and detect situations, to check the accuracy of your identity information and documents declared to our Company and to keep your identity sample in addition to your Subscription Agreement and other other documents that must be kept in accordance with the relevant legislation maintaining your information and documents, providing you with better services and conducting analysis and studies for product and business development within the scope of technological advances / improvements, providing customer services, realizing your requests, concluding and informing your complaints, researching and measuring customer satisfaction, trends and loyalty of subscribers/consumers, prize, sweepstakes, competitions, gifts, thanks, celebrations, reminder, brand collaborations, activities and information about the innovations of our Company, credit and examination, management of risk to collection and prevention and detection of all kinds of malicious uses declaring/recording personal data for the purpose of obtaining information about our services, products and services, purchasing, training and developing our employees in order to provide you with better services, regulatory and supervisory institutions, official authorities and the fulfillment of the legal obligations in the relevant legislation and the sharing of the necessary information for the purpose of audit activities, location in case of using the mobile version-application of the Site, etc. the provision of your data to the authorities in accordance with the relevant legislation, the provision of contractual requirements and financial reconciliation regarding the products and services offered together with our business partners or other third parties, Provision of electronic communication services for the purposes of preparing, promoting, promoting, informing about the campaign content and without limitation the campaigns and offers related to the services according to your use, traffic management, provision and analysis of services, products and services, call center, marketing activities and information, strategy, planning and business development, measurement of service quality, financial reporting and analysis, may be processed for complaint, legal proceedings and similar purposes; systems and archive centers.
For the security of the information and transactions given by the subscribers, the necessary measures have been taken by our Company in the systems and internet infrastructure according to the nature of the information and transaction. When using our site; all credit card transactions and their approvals are carried out between you online by the relevant Bank and similar Card Institutions independently of our Company (information such as credit card "password" is not seen and recorded by our Company).
In addition to the information entered on our site for subscription, service / product purchase and information update purposes, confidential information of credit and debit cards cannot be viewed by other internet users.
Again, in accordance with the law, our Company Organik Haberlesme for promotion, advertising, communication, promotion, sales and marketing purposes of all kinds of products and services with our subscribers, subscription information, transaction, applications Know Technologies. San. Ltd. Şti and Group Companies' SMS/text message, push notification, automatic call, computer, telephone, e-mail/mail, fax, bluetooth-other wireless networks (if open on your device) and other electronic communication social, commercial and other electronic communications can be made with the tools, we can send commercial electronic messages to our subscribers.
PERSONAL DATA COLLECTION METHOD AND LEGAL REASON
Your personal data; electronic communication services and all services provided by our Company and in order for our Company to fulfill its obligations properly within the scope of the purposes stated above, verbally, written or mobile application, electronic mail, text message, call, etc. are collected electronically. Your personal data cannot be processed without your explicit consent; however, Articles 5 and 6 of the KVKK or other legislation as stated below are as follows: It is possible to process it without seeking your explicit consent for legal reasons and the purposes set out in this text:
• It is stipulated in local or foreign laws to which ORGANIK HABERLESME TEKNOLOJILERI is subject,
• If you are unable to disclose your consent due to actual impossibility or if data processing is mandatory for the protection of the life or bodily integrity of the person or someone else whose consent is not recognized as legally valid,
• Provided that it is directly related to the establishment or performance of a contract, it is necessary to process the personal data of the parties to the contract, that is, to provide you with the requested services and products fulfillment of the requirements of the contracts you have concluded,
• Data processing is mandatory for ORGANIK HABERLESME TEKNOLOJILERI to fulfill its legal obligations,
• Your personal data has been made public by you,
• Data processing is mandatory for the establishment, use or protection of a right,
• Data processing is mandatory for the legitimate interests of ORGANIK HABERLESME TEKNOLOJILERI, provided that it does not harm your fundamental rights and freedoms.
TRANSFER OF PERSONAL DATA
Your personal data, within the scope of Laws and other legislation and for the purposes described; regulatory and supervisory authorities and public institutions or organizations that are explicitly authorized to request your personal data in the laws to which it is subject, to your representatives, guardians and representatives authorized by you, business partnerships, suppliers and contractor companies within the scope of the specified purposes, tax and similar consultants, mandatory persons, institutions and organizations and third parties from whom we receive consultancy, including and without limitation, business partners for the purposes stated above, third party from whom services are obtained, authorized will be transferable to individuals and organizations.
STORAGE AND SECURITY OF PERSONAL DATA
Personal data will be stored for as long as the purpose for which this information was provided is valid. In order to determine your needs, to serve you more quickly and to meet your subsequent service requests, we will also be able to provide you with service after the service you receive from us. your data will continue to be processed by us. The data is subject to statutory periods and is kept for reporting, informational purposes to legal authorities and relevant public authorities or for longer periods in accordance with legislation if it is necessary to store it, these limits will be respected. Necessary security measures will be taken by us to ensure that the stored and recorded data is not lost, does not fall into the hands of unauthorized persons and prevents unlawful uses.
YOUR RIGHTS TO THE PROCESSING OF PERSONAL DATA
By applying to our company, KVKK 11. In accordance with the article;
(1) Everyone shall apply to the data controller about himself/herself;
a) To learn whether personal data is processed or not,
b) If their personal data has been processed, to request information about it,
c) To learn the purpose of processing personal data and whether they are used in accordance with their purpose,
ç) To know the third parties to whom personal data are transferred at home or abroad,
d) To request the correction of personal data if it is incomplete or incorrectly processed,
e) Requesting the deletion or destruction of personal data within the framework of the conditions stipulated in Article 7,
f) To request that the transactions carried out in accordance with subparagraphs (d) and (e) be notified to third parties to whom personal data are transferred,
g) To object to the occurrence of a result against the person himself by analyzing the processed data exclusively by means of automatic systems,
ğ) In case of damage due to unlawful processing of personal data, it has the right to request the removal of the damage.
If you wish, you can always contact and receive information about the processing of your personal data to our Company. Applications and requests in these matters shall be fulfilled within the legal maximum periods or the legal justification shall be may not be accepted by disclosure to the party. As ORGANIK HABERLESME TEKNOLOJILERI, we attach the utmost importance to the security of your personal data and that personal data security is at the forefront of all our services we offer to you. provides your information that we continue our activities with the awareness that it is in the plan; Within the scope of the Law on the Protection of Personal Data No. 6698, all your questions and requests regarding your personal data can be submitted to our Company Etiler Mah. 839 Sok. We would like to state that you can send it in writing to Platin İş Merkezi Kat:2 Office:16 Muratpaşa ANTALYA (Notary, registered letter with return, etc.).
CHANGES TO DATA PRIVACY POLICIES
All kinds of information and content related to our website and their arrangement, revision and use; According to the agreement of our Company, except those belonging to other third parties; all intellectual and industrial and property rights Our company % oht% Bil. San. Ltd. Sti. and Group Companies.
Depending on the legislative changes, our Company reserves the right to make any changes that it may deem necessary in the principles shared herein. In case of changes, necessary announcements will be made on our website; this changes shall be effective as of the moment they are announced by our Company on our website or by other appropriate methods. We encourage you to visit our website regularly to be aware of these changes.